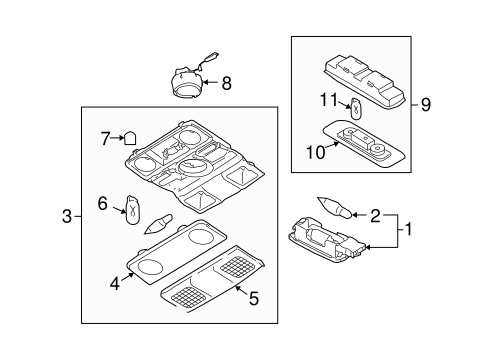 No.
Part # / Description
/ Price
Price
Visor Lamp
Visor Lamp, Left
2015-17, without led pkg. Without sunroof, without led, black. Lamps, handles, and visiors, black.
Lens
Without sunroof, gray. Sedan, with dual rear reading lamps, with dual rear reading lamps. Without sunroof, truck lite type. Wagon, 2010-11,. Wagon, with sunroof. SEDAN. without sunroof, without rear overhead lamp with rr o'head lamp.
Socket
Without motion theft detection. Electrical components. 2015-17. Without sunroof. Convertible,. Sedan from 1/05, wagon 2009 only, sedan.